Vital Forces
paintings - drawings
Marie Angela Ventura presents the fundraising exhibition Vital Forces, by International artist Raimundo Figueroa curated by Valentine de Badereau. at the Presbyterian Church in Gustavia, St. Barts.
Raimundo Figueroa has been insprired by St. Barts for the past 10 years, he has been for the past 4 year, willing to give back to the people and the children of St. Barts all that he has taken in inspiration.
Vital Forces consist of two bodies of works, Caprichos, a serious of six paintings based on the spiritual concepts of quietness the totality of inner happiness and fulfill ness, will be presented using as installation grounds a very old Caribbean church located in the heart of Gustavia. The five additional works on paper to be exhibit at Linde Gallery are based on the same concept have been made with ink and coffee on hand made paper. Vital Forces are evocative and spiritual paintings are the product of the most sacred emotions.
The revenues for this exhibition will be donated to the charity Avenir +, president Jean-Pierre Ballagny, in favour of the St Bart's youth.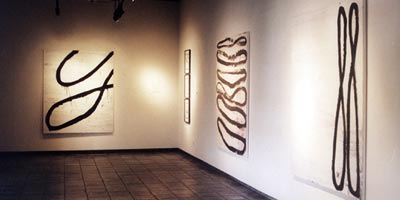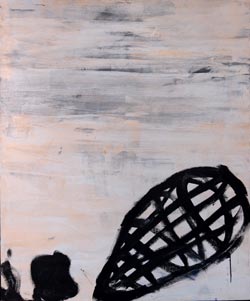 Can you govern your animal soul, hold to the ONE and never depart from it?
House paint, polimer, graphite and oil on canvas • 72 x 60 in. (183 x 152.4 cm)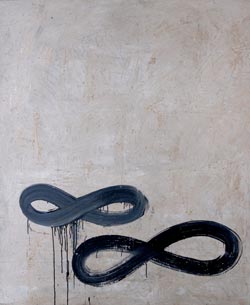 Infinito
House paint, polimer, graphite and oil on canvas • 72 x 60 in. (183 x 152.4 cm)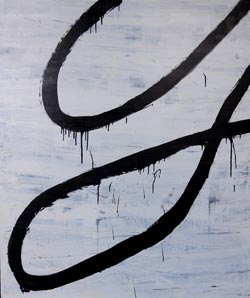 Quietness is the master of restlessness
House paint, polimer, graphite and oil on canvas • 72 x 60 in. (183 x 152.4 cm)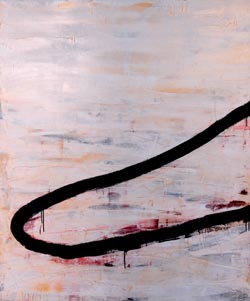 Haste and ambition can drive your heart insane
House paint, polimer, graphite and oil on canvas • 72 x 60 in. (183 x 152.4 cm)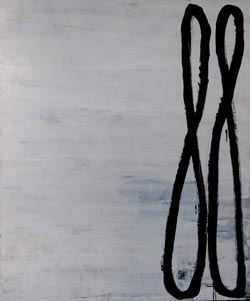 The Way is All
House paint, polimer, graphite and oil on canvas • 72 x 60 in. (183 x 152.4 cm)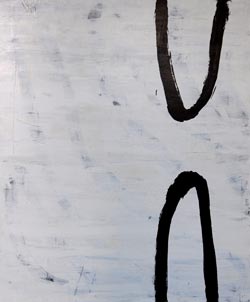 Vital Forces
House paint, polimer, graphite and oil on canvas • 72 x 60 in. (183 x 152.4 cm)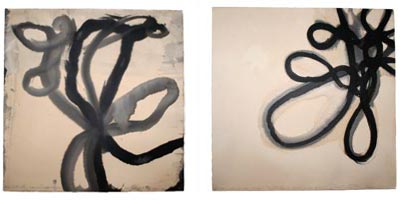 Flor de Tortola : coffee and ink on paper 20 x 20 in. (51 x 51 cm)
Untitled (2-99) : coffee and ink on paper 20 x 20 in. (51 x 51 cm)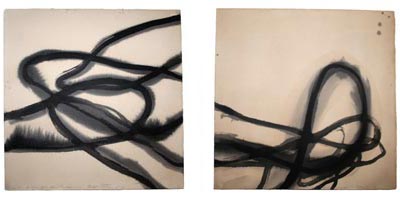 Untitled (24-2004) : coffee and ink on paper 20 x 20 in. (51 x 51 cm)
Untitled (27-99) : coffee and ink on paper 20 x 20 in. (51 x 51 cm)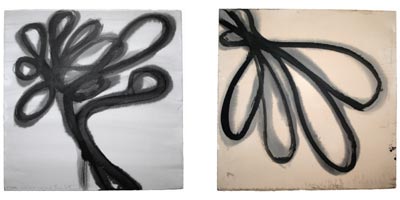 Flowers : coffee and ink on paper 20 x 20 in. (51 x 51 cm)
Untitled (2-99) : coffee and ink on paper 20 x 20 in. (51 x 51 cm)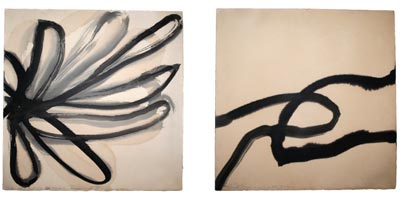 Untitled (3-2004) : coffee and ink on paper 20 x 20 in. (51 x 51 cm)
Untitled (4:10pm) : coffee and ink on paper 20 x 20 in. (51 x 51 cm)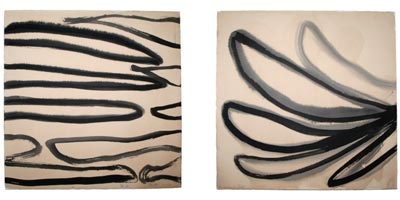 Untitled (2004) : coffee and ink on paper 20 x 20 in. (51 x 51 cm)
Untitled (Ocean Park) : coffee and ink on paper 20 x 20 in. (51 x 51 cm)